Temprakon® | newest technology. best from nature. worlds best sleep.
Temprakon® is our most high-tech and advanced product to date. The technology is based on research and development at NASA, and is used in i.a. space suits, to ensure astronauts can regulate their body temperature under the most extreme conditions in space.
Sleep is essential for our well-being, health and energy in everyday life. Temprakon® is developed based on the latest technology, knowledge about sleep - combined with the best of nature. Temprakon® supplements the body's temperature zones. The ultimate series of duvets, pillows and toppers.
TempraCool
TempraCool microcapsule technology controls the body temperature. The technology is integrated into both the TempraDown filling and the fabric. The Zone concept ensures an extra cooling effect where it is most needed. If the body is too hot, the microcapsules absorb heat, and if the body is too cold, they give off heat.
Nature & Technology
Temprakon® is created from the best materials from nature and the latest technology to give you the best possible sleep. Temprakon® is the first and original concept that uses NASA space technology in duvets and pillows to keep the body at the same temperature throughout the night. Temprakon® - the feeling of a first-class down product with the latest technology. We are now in our 4th generation and will continue the development to create the world's best sleep.
THAT'S ONE SMALL STEP FOR MAN,
ONE GIANT LEAP FOR MANKIND
The Temprakon® series has taken space technology to new heights.
A small step closer to the perfect sleep.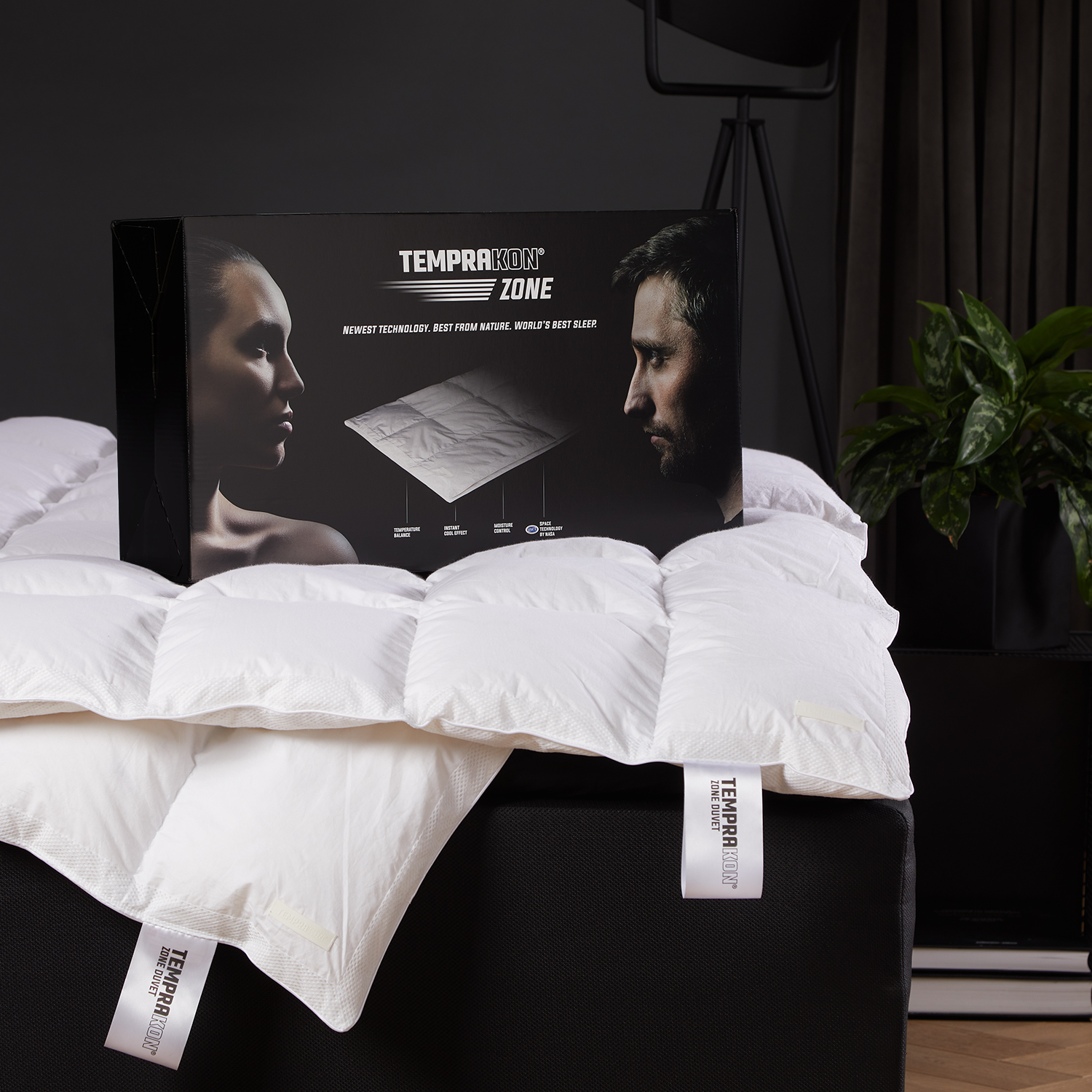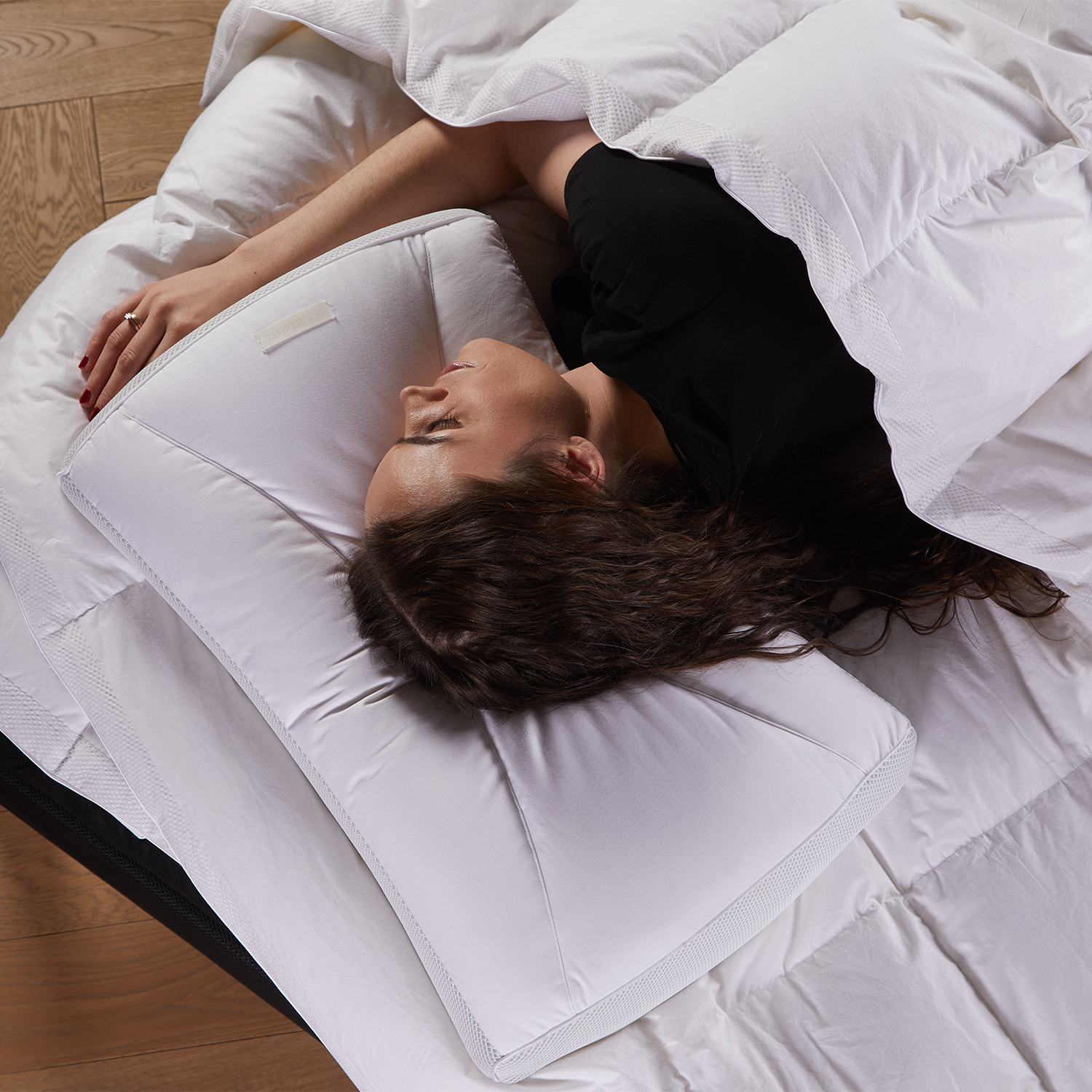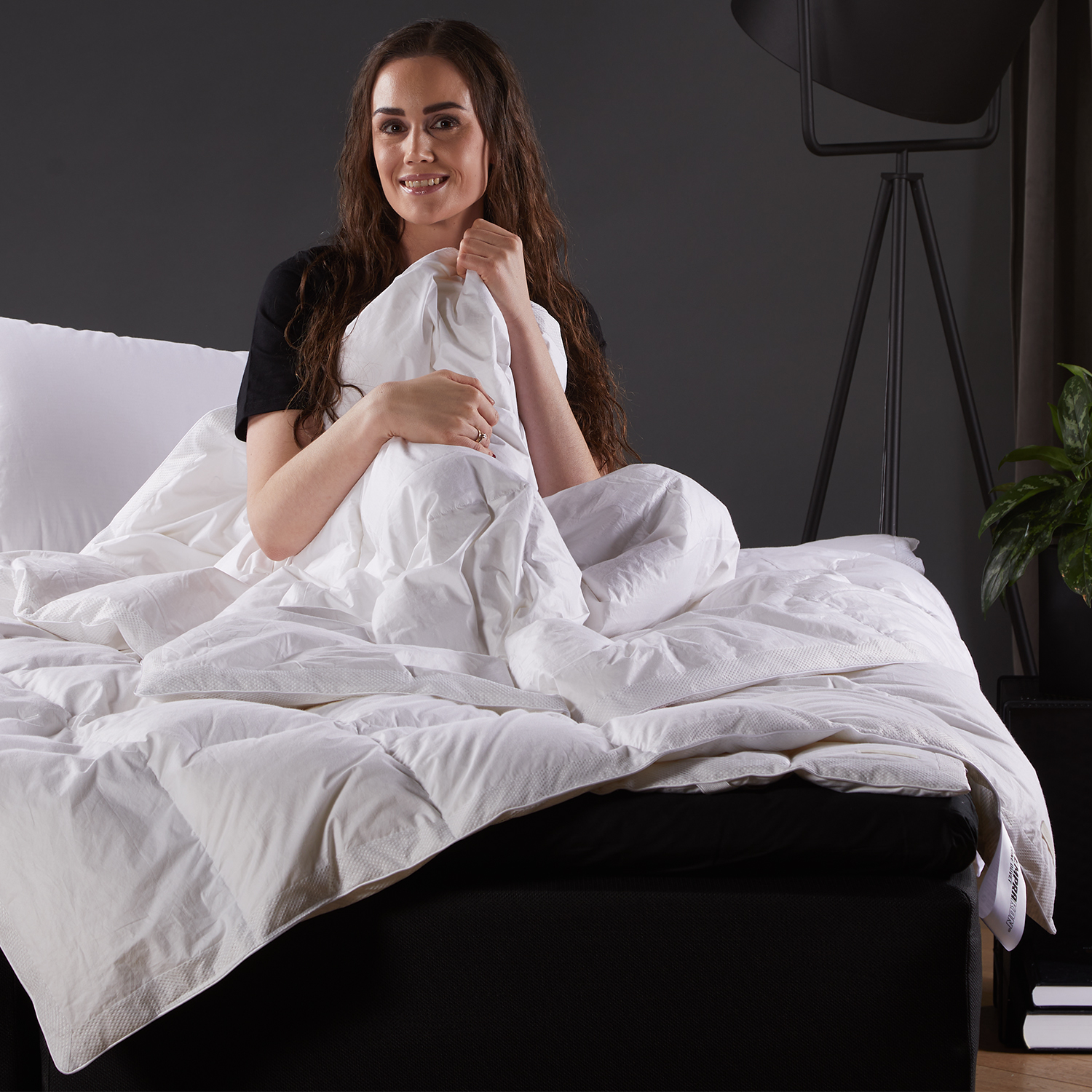 Visit the brand-universe Temprakon® at www.temprakon.com