Temprakon® | NEWEST TECHNOLOGY. BEST FROM NATURE.
Temprakon® is our most high-tech and advanced product to date. The technology is based on research and development at NASA, and is used in i.a. space suits, to ensure astronauts can regulate their body temperature under the most extreme conditions in space.
Sleep is essential for our well-being, health and energy in everyday life. Temprakon® is developed based on the latest technology, knowledge about sleep - combined with the best of nature. Temprakon® supplements the body's temperature zones. The ultimate series of duvets, pillows and toppers.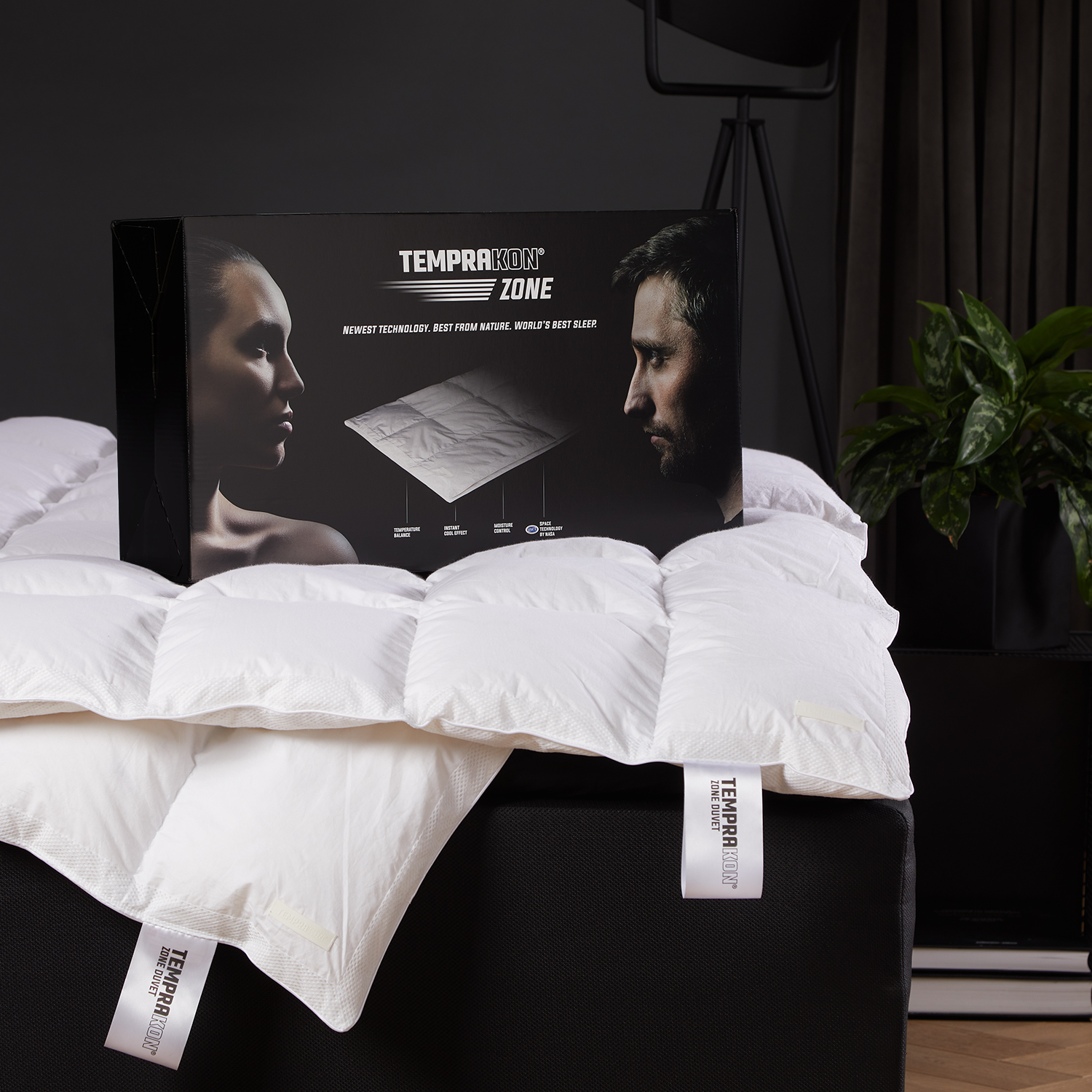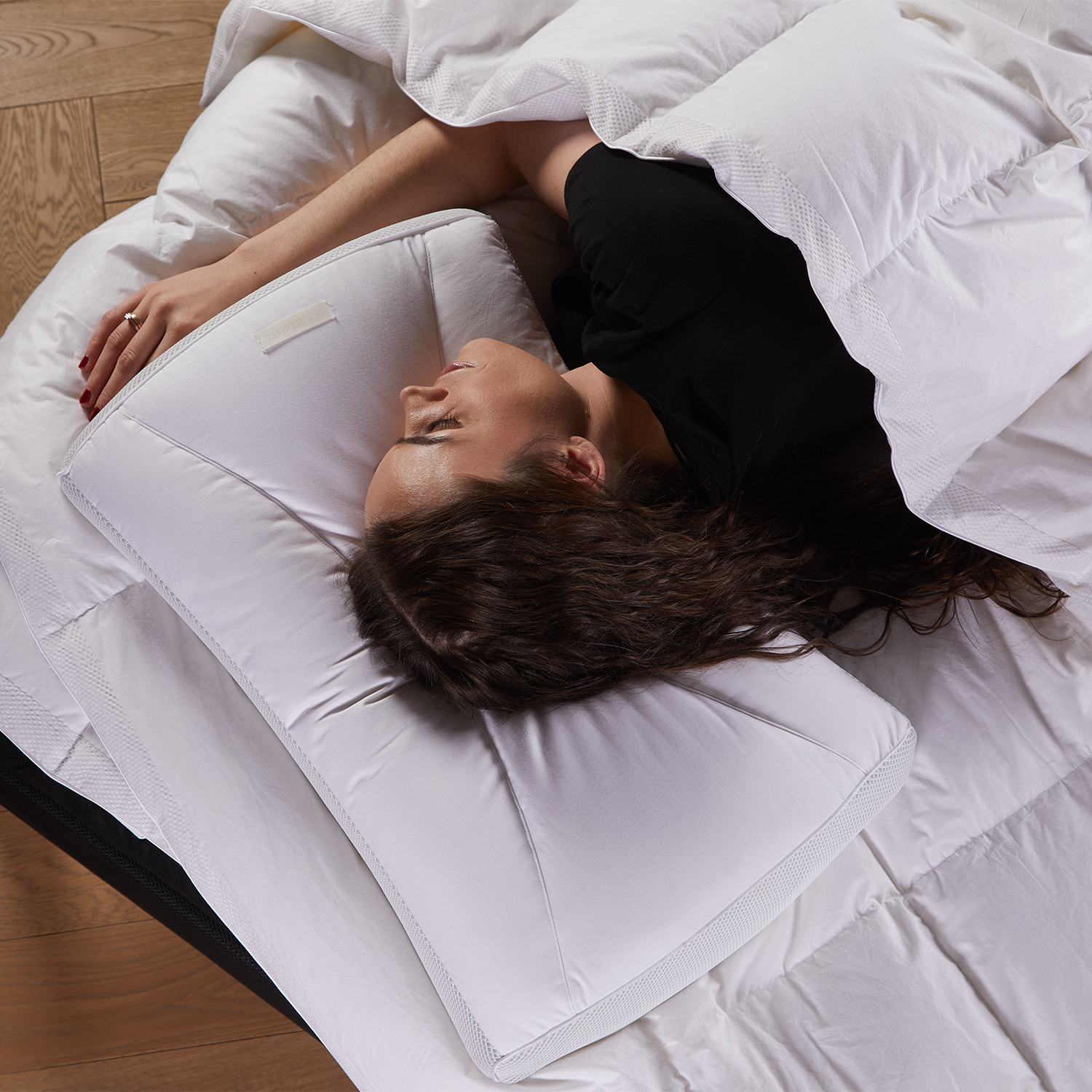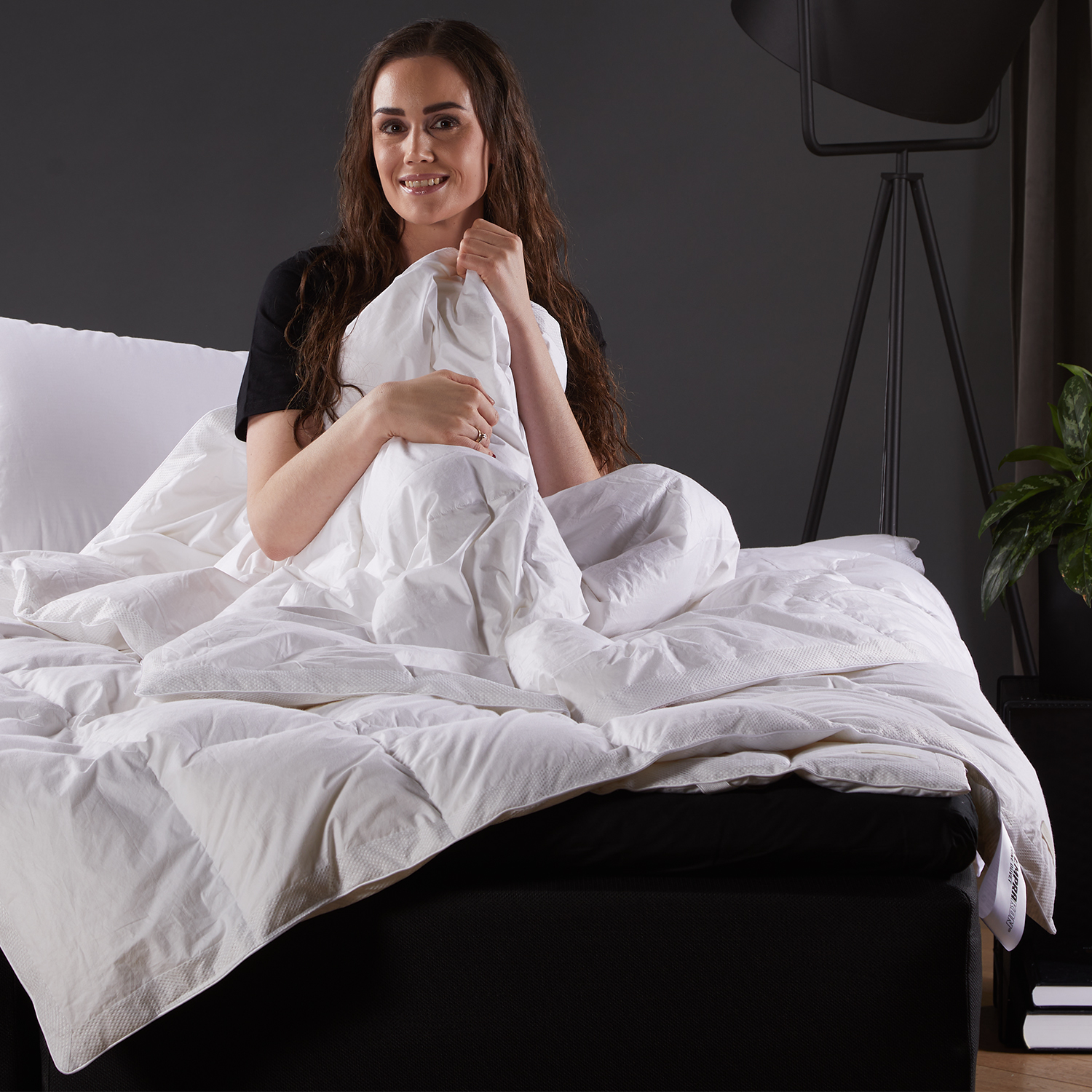 Also available for the
new generation
Temprakon® pillows and duvets are also available in baby and junior size. So the new generation can get a good start in life - they also need a good night's sleep.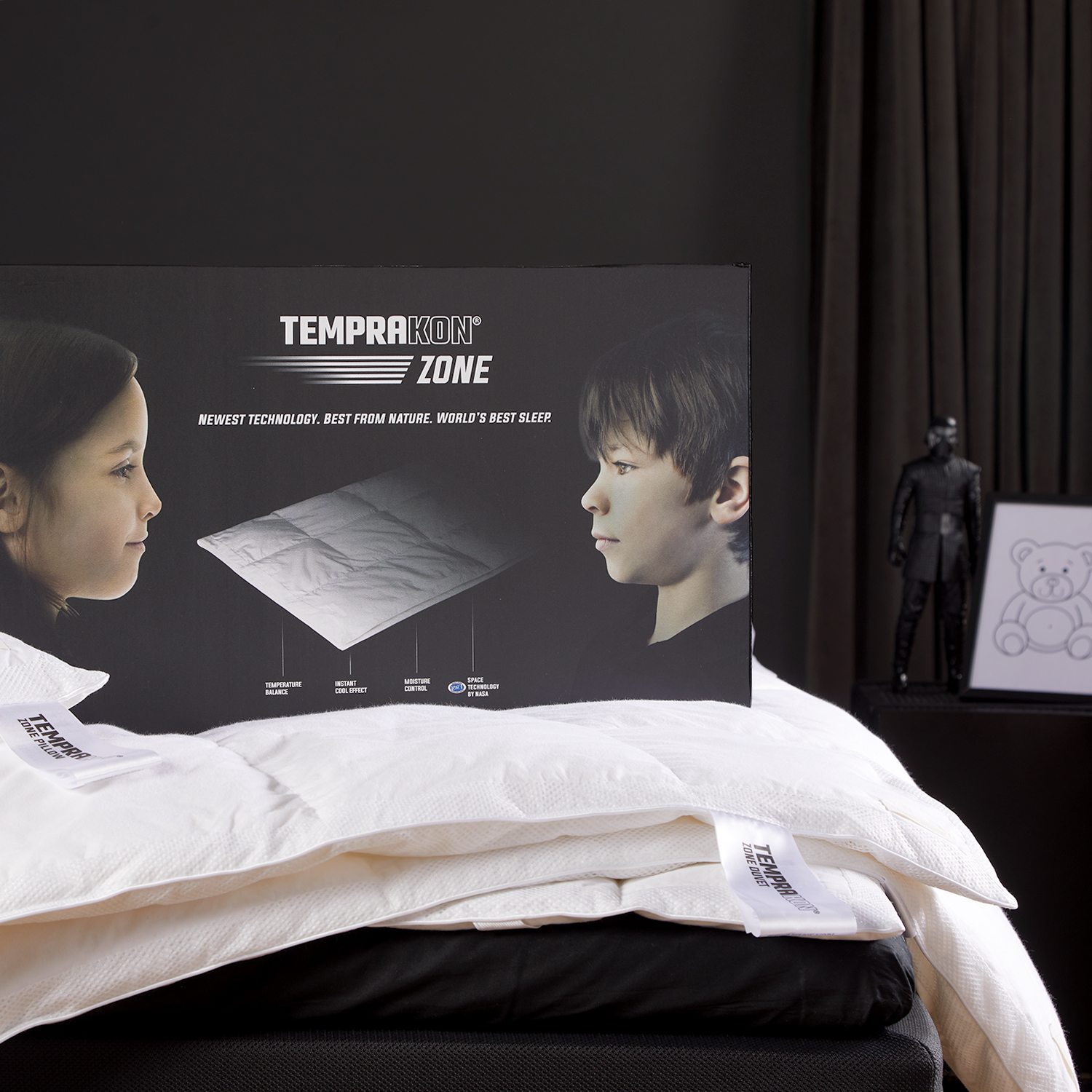 ---
HEAT ZONE
One of the body's ways to ensure a constant temperature is heat radiation from the skin's surface. The body sends heat to the skin, which is then emitted as radiant heat. As you sleep, your body changes temperature and the body has a shifting need to get rid of the heat. A constant temperature ensures a more even and calm night's sleep.
BREEZE ZONE
The body also regulates the temperature through evaporation from the skin. The body sends the heat to the skin's surface, and here it is released as moisture. The body often releases more than 1/2 litre of fluid over night. It is therefore important that duvets and pillows can absorb moisture, and lead it away from the body.
SLEEP ZONE
Temprakon® is an expert in better sleep. We call it 360˚ performance sleep. It's about your sleep.
MIND: Your mental state, stress, mood, habits and mental flow.
BODY: Your physical needs, fitness, eating and exercise habits.
BED: Your sleeping environment with a choice of duvets, pillows and mattresses.
ROOM: Your surroundings with light, sound and other disturbances.
---
THAT'S ONE SMALL STEP FOR MAN,
ONE GIANT LEAP FOR MANKIND
---
Sometimes the smallest innovation is the biggest revolution. Temprakon® was originally created with the technology and microcapsules from NASA's space suits that helped astronauts regulate temperature under extreme conditions in space. Temprakon® sets new standards for duvets and pillows – and for more than 15 years has provided better sleep to thousands of consumers.
The Temprakon® series has taken space technology to new heights.
A small step closer to the perfect sleep.

Visit the brand-universe Temprakon® at www.temprakon.com