What do customers say about silk?
Here is a small excerpt from what we hear from our customers, and their experience of sleeping in silk. It tells us that it is the right decision to include silk products in our already wide range. This is in line with our vision of creating better sleep for everyone - including those who can not use our down products.
It also means a lot to us that Butterfly Silk of Copenhagen already has a really good reputation among consumers.
Duvet and pillow
I love the way silk wraps around my body and how it adapts to my body temperature - warm in winter and cool in summer. Had someone 4 years ago mentioned duvets and pillows in silk, I would have laughed and thought, there is probably not much difference compared to a traditional down duvet.
Now I prefer to sleep only in silk.
​
Sabine Meyer, Nykøbing Falster

Down allergy
I felt really bad and slept badly. It was as if a heavy man was sitting on top of my stomach, shutting off everything. After two years in which no one was able to make the correct diagnosis, I discovered by chance that my allergic reactions could be linked to down and feathers. We were advised to procure silk duvets and silk bedding, which means that I get a good night's sleep again without discomfort and suffocation.
​
Bo Arleth, København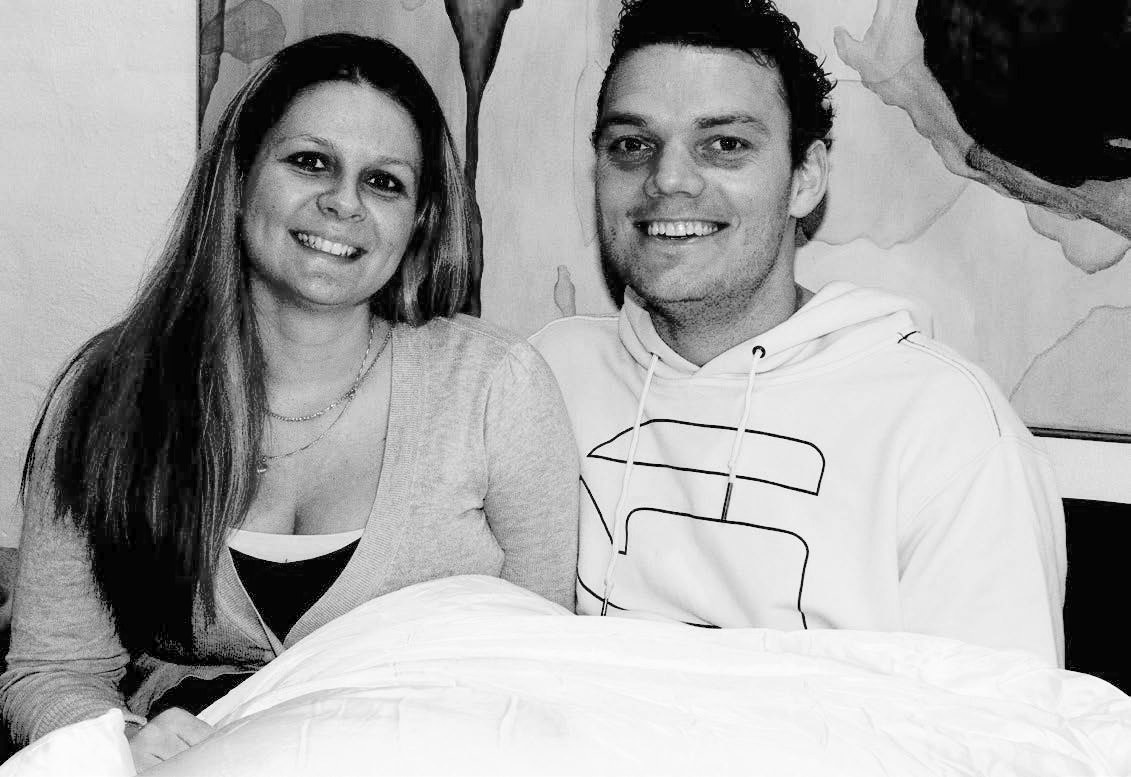 ---
Allergy sufferer
In the last 2 years I have changed bedding up to 4 times in 1 week due to itching and burning, as I am severely allergic to the malassezia fungus, which affects 8% of the population. Now I have been sleeping with silk duvet and silk bedding for well over a week and it is AMAZING!
​
Nanna Olsen, Frederiksberg

Ready to travel
I have become completely addicted to my silk duvet and my silk bedding. Silk is nice and light and soft, so when I have to travel, I pack my silk duvet in the suitcase.
​
Birgit Schäffer, Harlev J.

Arthritis patient
I used to live in a pure hell of pain at night when I have psoriatic arthritis. But then I experienced the miracle - I got a silk duvet and a set of silk bedding. I have never slept so well! I wake up rested with lots of energy and medicine I do not need anymore. We sleep like the royals, as my husband like to put it!
​
Anni Dyhr Pedersen, Løgumkloster

---
Good investment
It is a pure pleasure to go to bed every night. It's the best purchase of duvets, pillows and bedding I have made in my life.
​
Henning Martens Villumsen, Thisted

Menopause
I get a much better night's sleep, and the silk duvet relieves the worst discomfort of menopause.
​
T. Hesselberg, Hjørring

Tetraplegic
I have a spinal cord injury and therefore have difficulty regulating my body temperature. I get very hot but can not sweat. An ordinary duvet aggravates the problem. This means that I wake up in the morning with a very "heavy" body. After acquiring a silk duvet, I sleep much better and wake up in the morning with a much better feeling in my body.
​
Stig Langvad, tetraplegiker, Kokkedal

---
Keeps warm
I have tried all sorts of things to keep warm at night, but without the really great results. Then I happened to read about the many good properties of the silk duvet. My wife and I agreed to buy one, which has been a really good investment.
I could already feel the clear difference the first night. It was over with cold toes, because the silk duvet warms more, so all in all I get a much better night's sleep.
​
Børge Nielsen, Vammen

Neck pain and headache
I'm wildly surprised at how much difference there is in sleeping with a silk duvet. It's just amazing, because the silk duvet is light and wraps itself completely naturally around the neck, shoulders, yes, the whole body. For the first time in many years, I wake up without stiffness in the neck, pain and headaches. I think it's the heat from the silk pillow that makes me wake up and feel much more mobile than before.
Thanks to those who invented the silk duvet, and thanks to Butterfly Silk of Copenhagen for the many wonderful silk products.
​
Birgit Jensen, Ringsted

Comfort | Luxury | Well-being